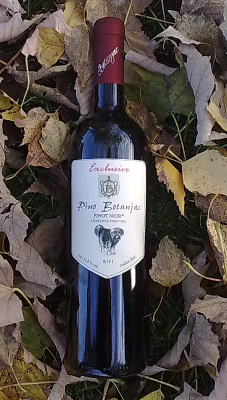 Pino Botunjac
Red wine, estate grown PINO NOIR 100%. Made with Kosta Botunjac uncompromisig methods. Unfiltrated, without pumps.
Dark red wine with a ruby spark, clear and vivid in the glass.
Wonderful black raspberry and cherry fruit on the palate, great concentration; with earthy notes and ripe soft tannins leading to a long silky finish.
Best served with elegant meat (veal, duck, game and beef) dishes. Serving temparature: 14-16 C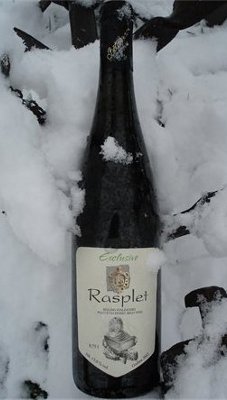 Rasplet
Semi-Dry White Wine "RASPLET" from a RIESLEING ITALICO grapes (Riesling Italico)
Crystal clear wine, with hints of green and gold color, rich yet refreshing with a long elegant finish. It's made completely naturally using Gravity Flow method, exclusively from selected estate fruit in the limited production of 2.500 bottles a year.
It's up to you to discover just the right moment and a right food to suit your own tastes. Still, we can recommend some prsut, fish, chicken...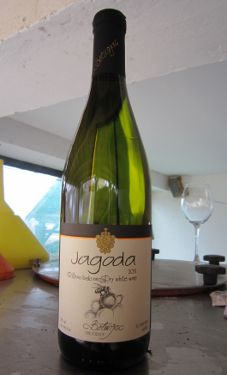 JAGODA
Unique white wine, brought to life for the first time in our wine cellar. Made from a fruits of an old "strawberry" type of grapevine native to the Župa, famose Serbian wine region. But never before put in the bottle. The very grapes comes from our own vineyard planted by Kosta Botunjac, who is striving to preserve it for generations to come. Unfiltered, cold stabilization, made with wild yeasts and without the use of pumps.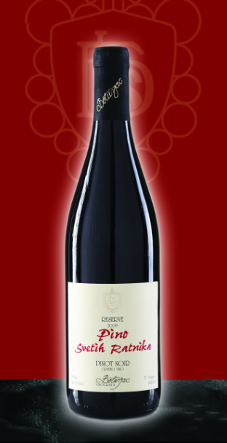 PINO SVETIH RATNIKA
Exclusive red wine. Made from second generation of grapes so called "jagurida" 50%, and first generation from the main harvest 50%. Unique wine that can be made only when autumn has a lot of sunny days, Kosta wants to do it, and God helps. Unfiltrated, hand-racked clarification. Made without pumps, enzymes and with wild yeasts.
Estate grown Pinot Noir can give between 500 and 900 bottles a year. Drink it with a smile and friends - with love.